The Left really has their Panties in a bunch over this still blaming Trump. He might have carried the torch but he didn't start it like the disgusting liars at NBC said yesterday that he did.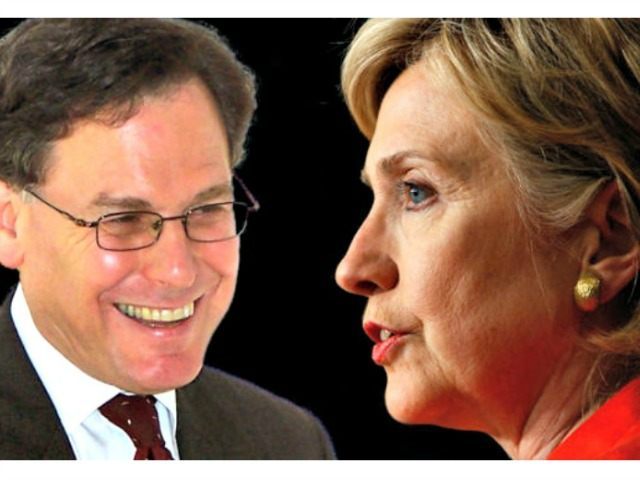 David Goldstein of McClatchyreports on two supporters of Hillary Clinton's 2008 primary campaign against Barack Obama who pushed the false "birther" narrative that Obama was born in Kenya. One of the supporters was Clinton's longtime confidant Sidney Blumenthal who pitched the story to McClatchy's former Washington Bureau Chief James Asher.
Meanwhile, former McClatchy Washington Bureau Chief James Asher tweeted Friday that Blumenthal had "told me in person" that Obama was born in Kenya.
"During the 2008 Democratic primary, Sid Blumenthal visited the Washington Bureau of McClatchy Co.," Asher said in an email Friday to McClatchy, noting that he was at the time the investigative editor and in charge of Africa coverage.
"During that meeting, Mr. Blumenthal and I met together in my office and he strongly urged me to investigate the exact place of President Obama's birth, which he suggested was in Kenya. We assigned a reporter to go to Kenya, and that reporter determined that the allegation was false.
"At the time of Mr. Blumenthal's conversation with me, there had been a few news articles published in various outlets reporting on rumors about Obama's birthplace. While Mr. Blumenthal offered no concrete proof of Obama's Kenyan birth, I felt that, as journalists, we had a responsibility to determine whether or not those rumors were true. They were not."
http://www.breitbart.com/2016-presidential-race/2016/09/16/former-mcclatchy-editor-assigned-reporter-go-kenya-clinton-operative-urged-birther-investigation/
http://www.breitbart.com/big-government/2016/09/16/hillary-clinton-campaign-manager-admits-birtherism-started/
http://www.breitbart.com/big-government/2016/09/16/msnbc-politico-bloomberg-cnn-mcclatchy-confirm-hillary-clintons-2008-campaign-spread-birtherism/
http://www.breitbart.com/big-journalism/2016/09/16/hillary-clinton-adviser-sid-blumenthal-spread-birther-story-editor/