Another example of the Complete Dipshits on CNN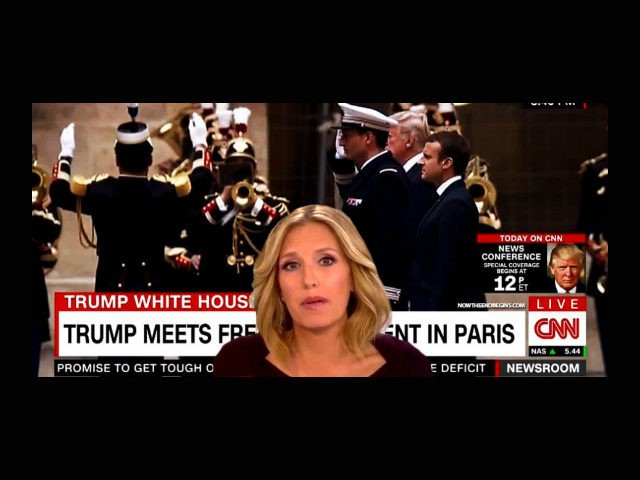 CNN anchor Poppy Harlow mistook the Star-Spangled Banner for the French national anthem during a live broadcast Thursday.
While covering President Donald Trump's visit to Paris, France, to meet with President Emmanuel Macron, Harlow asked her audience to "just listen in to the French national anthem for just a moment."
Moments later, the Columbia University-educated anchor corrected herself and said, "The U.S., American national anthem, I should say."
"Let's listen," Harlow added while laughing:
President Trump and his French counterpart held a joint press conference on the eve of Bastille Day. Trump offered condolences to the victims of the Nice attack, saying, "Tomorrow will mark one year since a joyous Bastille Day celebration turned into a massacre."
Harlow's gaffe comes amid President Trump's repeated criticism of "very fake news" CNN and other members of the establishment media for publishing false news reports about him and his administration.
http://www.breitbart.com/big-journalism/2017/07/13/cnn-anchor-poppy-harlow-calls-star-spangled-banner-french-national-anthem-on-air/